TEXAS EQUUSEARCH SV NINA SEARCH FUND
DONATE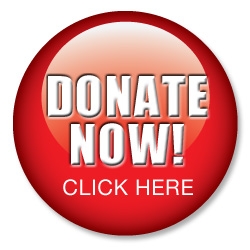 May 29, 2016 Houston Texas ----- Three (3) years have passed. Show your support by donating to Texas EquuSearch.
July 19, 2013 Houston Texas ----- Texas EquuSearch Founder/Director Tim Miller believes there is hope for finding the sailing vessel S/V Nina and its seven (7) passengers alive. Concerned family member and friends are hoping to utilize the resources of the American government and any other private resources available to continue the search including covering the NZ Air Force fuel costs to continue search efforts. NZ has a relatively small population and outside support is necessary to continue the at-sea search efforts. The captain and crew represent Americans from 5 different states and an Englishman. Contributions can be made to the Texas EquuSearch S/V Nina Search Fund. See below.
"Lost Is Not Alone" Help Us help Them.
July 21, 2013 ----- "Just wanted to say best wishes, and keep looking. Yes, Ninaís situation looks serious and is very concerning, but sailing can offer miracles. My parents were lost at sea for several weeks after a big storm, were effectively declared dead by the media, but made it back under jury rig. A couple of years ago my friend was dis-masted out of Cape Town and eventually made it to Hobart under jury rig. His radio aerial had broken away so he couldnít transmit but he could hear us, so he knew he hadnít been forgotten. You are doing the right thing by keeping looking. Most of it will be up to them if they are still out there, but we wonít see them if we donít keep looking. My very best wishes, and I hope at the least that the families questions can be answered." ---wiredFiji
You Can Help and Be A Part. "How?" you ask.
Help us help the families by making a donation today:
PLEASE, do two (2) things: 1. send in your donation as below and 2. cc: send an email to ralph@txmp.org that the funds are designated for the Nina Search. Thank you and the five (5) families of the seven (7) lost loved ones and adrift thank you.
Texas EquuSearch SV Nina Search Fund
P.O. Box 395
Dickinson, Texas 77539
Office: (281) 309-9500
Fax: (281) 534-6719
Toll Free: (877) 270-9500
Or, mail checks directly to:
Texas EquuSearch
c/o Amegy Bank
215 FM 517 Road West
Dickinson, TX 77539
Attention: Ms. Alicia White
(281) 337-9390